REMINDER: Facemasks are required to enter the clubhouse. Thank you.
ATTENTION: Beginning November 2nd, we will be Cart Path Only. Also, the driving range will move to mats only. Thank you.
Arctic Open Results:
http://rrgl-2020arcticopen1.golfgenius.com
UTPB Football Results:
http://rrgl-utpbfootball1.golfgenius.com
Congratulations to Ditch Witch (1st), Lacy Oil Group (2nd), and Kevin Slater (Falcon 1)!
Also, to TJ Sparks (Long Drive) and Denise Carbajal (Closest to the Pin)!
PAL Monster Smash Results:
http://rrgl-palmonstersmash.golfgenius.com
Congratulations to the teams of Gene Ontiveros (1st) and Wally Garza (2nd)!
Also to Gene Ontiveros (Long Drive) and Rodd Huber (Closest to the Pin)! Your winnings are in our credit book and are active until December 31st.
---
2020 Men's City Championship
Final Results: rrgl-2020menscitychampionship.golfgenius.com
Final Results: http://cdn.cybergolf.com/images/634/2020-mens-city-final-results.html
---
CORONAVIRUS POLICY
Ratliff Ranch Golf Links is with the following recommended guidelines set for by the State of Texas Governor's Office.
Walking is encouraged
Individual carts can be provided upon request
Credit card is preferred form of payment, but cash will be accepted
Course open from

7:00 am – 6:30 pm Monday – Sunday (Golf Carts must be returned to clubhouse at 6:30 pm)

Online Booking and in person tee times will be allowed (up to 3 days in advance)

No wait list or walk in allowed

Maximum number of players per group: 4
Do not arrive more than 30 minutes prior to your tee time
Driving range will be open but limited to 12 people at a time – golfers only no spectators allowed
Putting green and chipping green will be open
No more than 4 people inside the golf shop (excluding employees) at any given time using proper distancing guidelines set for by the CDC, local governments.
Grill will be available for drinks and grab and go menu items
PRACTICE SOCIAL DISTANCES REQUIREMENTS 6 FEET APART AT ALL TIMES
We are closely monitoring and following guidance from local and state public health officials, the City of Odessa Government and the Centers for Disease Control so we can make ongoing assessments to this ever-changing situation.
The safety and well-being of our guests and staff are our top priority. We have increased our cleaning measures with particular attention to high traffic areas and frequently touched services, which include; counter tops, door handles, golf cart steering wheels, and handles on carts, sand bottles and beverage coolers. We are also encouraging staff to wash their hands for at least 20 seconds as the CDC recommends, or to use an alcohol based sanitizers. We also encourage staff members and guest to remain home that are feeling ill with the flu, cold or other symptoms.
Thank you for your patience and understanding during this time, your health and safety is our top priority in providing for your enjoyment here at Ratliff Ranch Golf Links.
Ratliff Ranch Golf Links Golf Shop has a wide selection of equipment, apparel, footwear and accessories from all the MAJOR brands in golf.
TITLEIST, PING, CALLAWAY, FOOT JOY, NIKE, UNDER ARMOUR, RALPH LAUREN (POLO), BLACK CLOVER and more
Stop by the golf shop and see our wide selection of items for your golfing needs.
We now have in stock the new TITLEIST TS IRONS, TAYLOR MADE, CALLAWAY and PING --- stop by today to see the latest in equipment and fashion.
---
LINX BAR & GRILL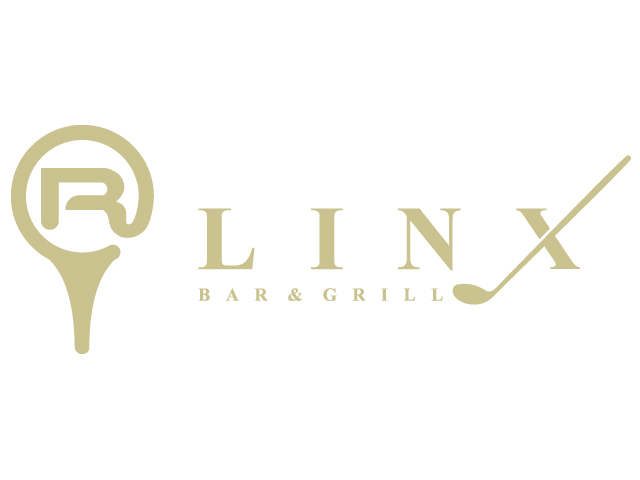 Linx Bar & Grill offers a variety of foods and drinks to compliment your round of golf before, during and after.
---
---
BOOKING TEE TIMES:
For those booking online, in person or by phone, we ask that you only book for the number of golfers in your group. This will provide more available tee times for people looking to play.
Thank you for you understanding and patience as we continue to provide a quality golf experience.
TEE TIMES CAN BE MADE 3 DAYS IN ADVANCE STARTING AT 7:00 AM
EITHER BY PHONE, IN PERSON OR CAN BE DONE ANYTIME ONLINE JUST CLICK THE LINK ABOVE.
TEE TIMES BEGIN AT 8:00 AM MONDAY -SUNDAY ...... CARTS MUST BE RETURNED TO CLUBHOUSE AT 6:30PM
TWILIGHT TIMES START AT 2:30 PM EVERYDAY
SUPER TWILIGHT ON FRIDAYS-SUNDAY & HOLIDAYS START AT 4:00 PM.
GOLF CARTS MUST BE RETURNED TO THE GOLF SHOP BY 6:30 pm DAILY