JUNIOR CAMP(S) INFORMATION
Junior camps registration is now open, we will be offering 3 camps this year
Dates: June 8-10, 15-17, July 6-8 (each session is limited to the 1st 9 juniors to sign up)
Cost: $80.00 per junior (check or cash)
Time: 8:30-10:00 each day
Due to limited class sizes, juniors are limited to 1 camp each, unless space is available.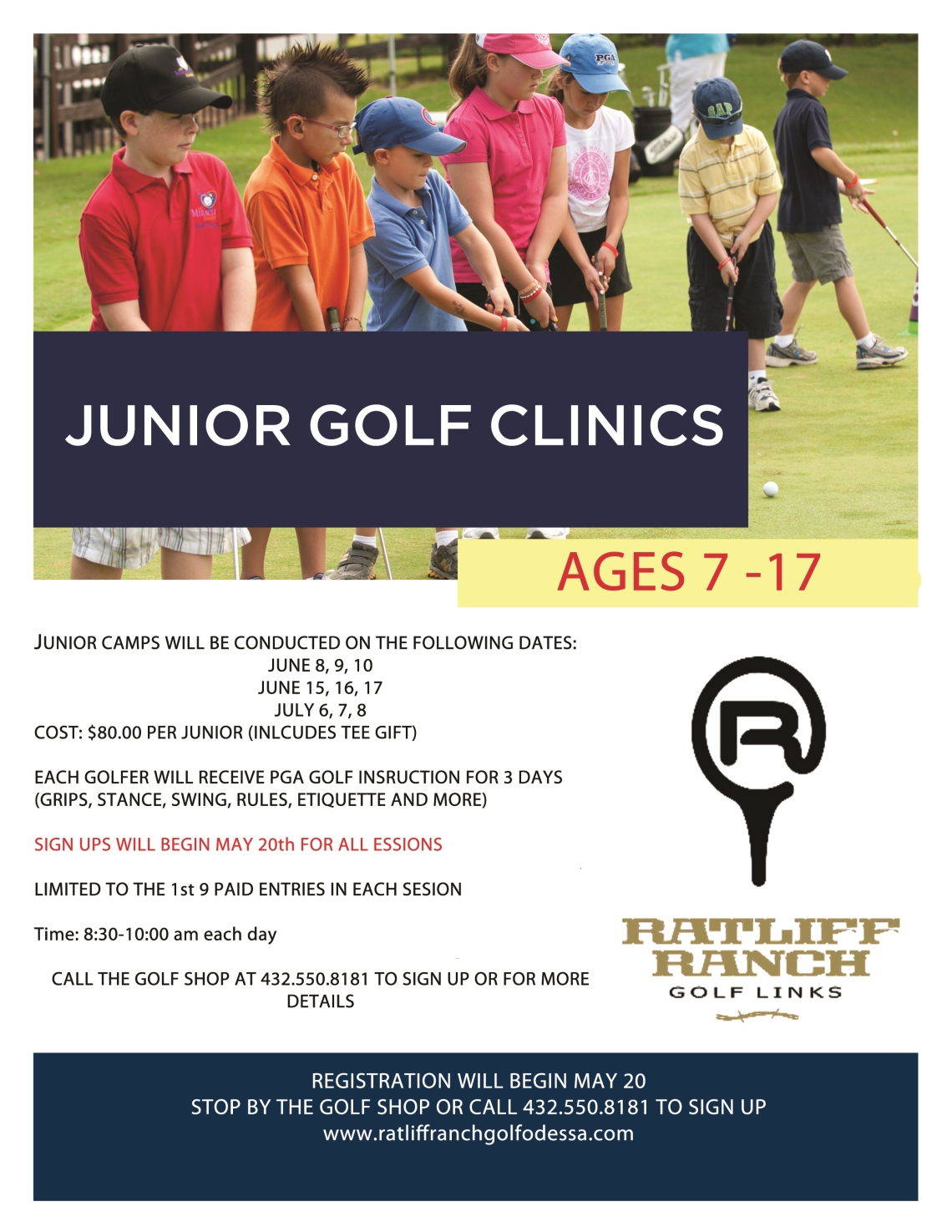 LADIES GOLF CLINIC INFORMATION:
LADIES SUMMER SERIES / CLINICS
WILL BE EACH TUESDAY STARTING JUNE 9 THRU JUNE 30 (4 TOTAL CLINICS)
WE WILL MEET FROM 6:00-7:30 AND COVER BASIC GOLF FUNDAMENTALS
THESE CLINICS ARE FOR BEGINNERS AND ADVANCED
COST IS $80.00 FOR ALL 4 LESSONS
REGISTRATION WILL BEGIN MAY 25th
FOR MORE INFORMATION OR TO SIGN UP, CONTACT THE GOLF SHOP AT 432.550.8181 EXT. 1.
WE WILL FOLLOW PROPER CDC GUIDELINES IN PROTECTING AGAINST THE COID-19 VIRUS DURING OUR CLINICS